Resources
A range of resources support the climate change and climate finance efforts in Fiji. The resources comprise different material types: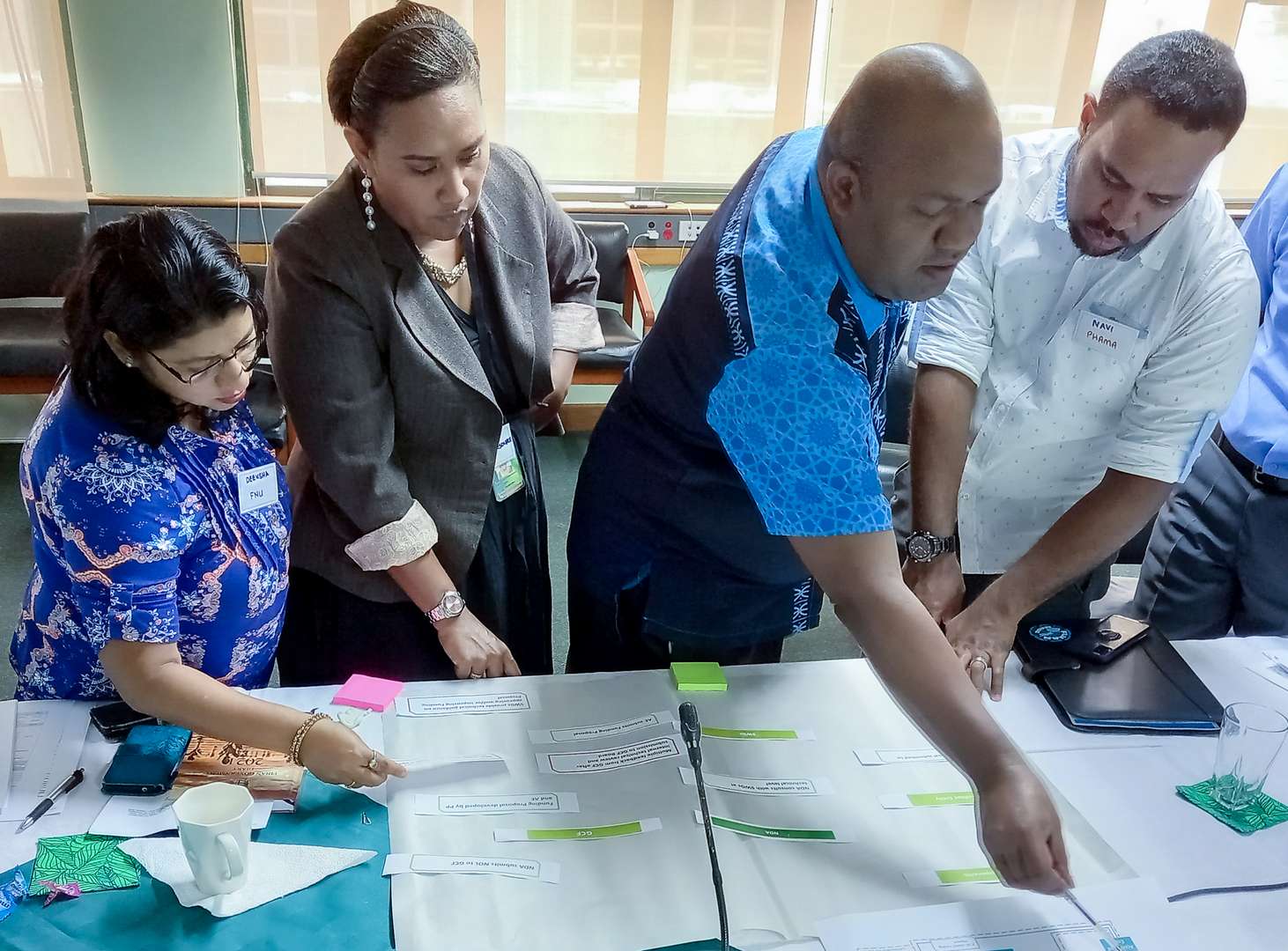 Documents
The Documents describe working arrangements and results of government operations and project implementation. Examples include Terms of Reference (ToR), meeting or workshop reports, and others. The GCF project cycle covers a range of documents such as agreements, concept notes, funding proposals, performance reports, templates, work programmes and more. Documents are usually not designed which differentiates them from Publications.
FAQ – Frequently Asked Questions
The FAQ cover common and recurring questions with answers about different topics.
Glossary
The Glossary is a list of key terms with explanations and definitions.
Legislation
The Legislation cover relevant acts with amendments, bills, regulations, and other legal resources.
Links
The Links provide access to a range of collaboration partners websites
Newsletters
The Newsletters provide updates and stories about the work of the Climate Change and International Cooperation Division (CCICD).
Photo Gallery
The Photo Gallery covers activities including meetings or conferences and climate change impact images.
Policies, Plans and Strategies
The Policies, Plans, and Strategies cover a range of governance documents. This also includes frameworks, action plans, policy briefing notes, and more.
Projects
The Projects list shows a range of initiatives with key details.
Publications
The Publications cover a range of topics and themes. The Publications usually have a formal design and layout which differentiates them from Documents.
Videos
The videos cover selected initiatives and topics related to climate change and climate finance in Fiji.