50.6M
Green Climate Fund Financing
---
380
Sector Working Group Members
---
Fijian Sustainable Development Bond Framework 2022
This new Framework is the first of its kind developed by a Small Island Developing State.
The Fiji Government has developed the Fijian Sustainable Bond Framework to enable the issuance of thematic bonds related to Fiji's sustainable development ambitions. This Framework builds on the experience and Green Bond Framework of the Fiji Sovereign Green Bond issuance in 2017, with the intention of issuing other thematic bonds, starting with a Blue Bond in 2022.
The Framework creates a robust taxonomy for green, blue, and social projects. It is expected to help Fiji better communicate its sustainable development finance priorities with bilateral, multilateral, private and philanthropic investors.
Download Link: Fijian Sustainable Bond Framework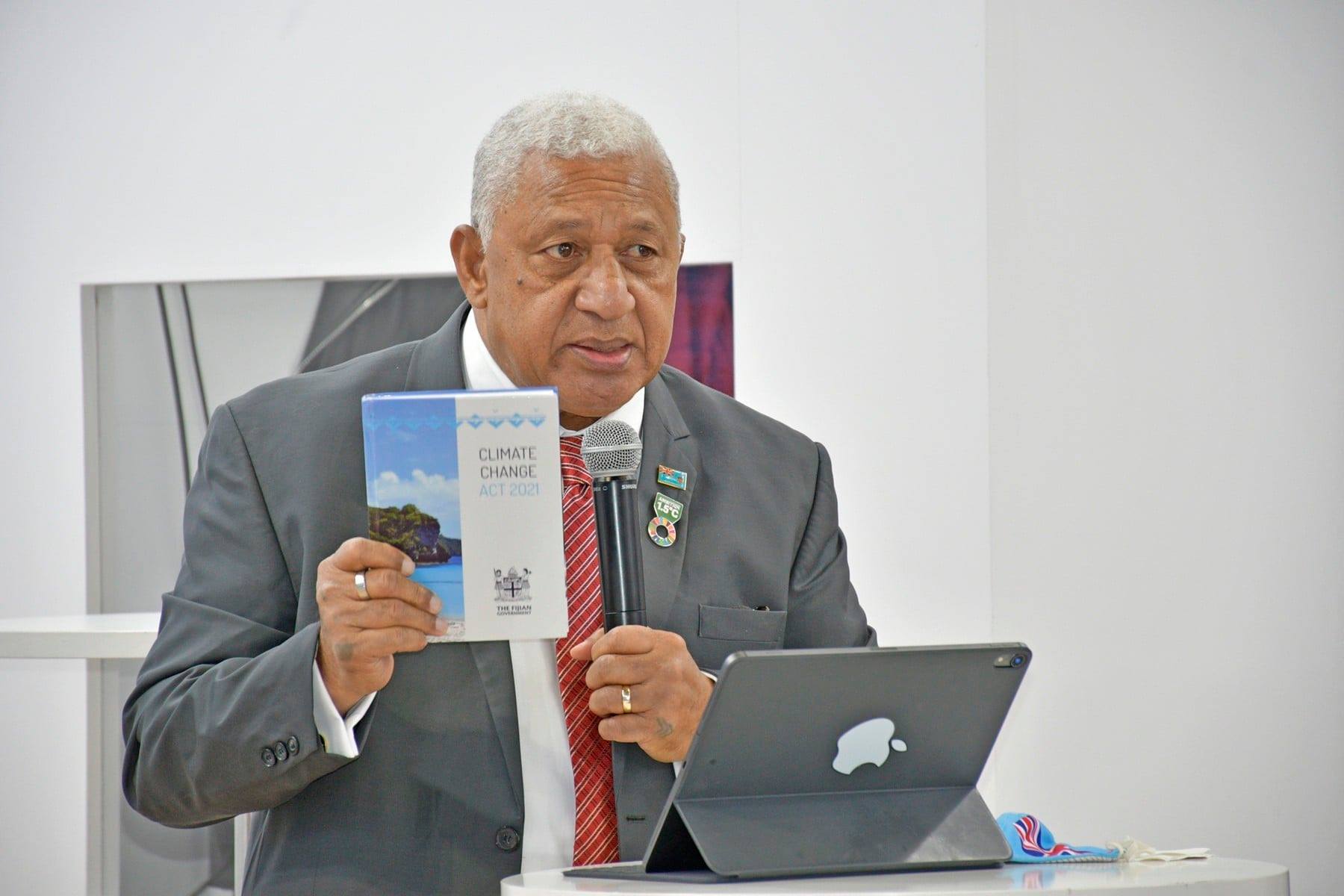 Climate Change Act 2021
On 24 September 2021, Fiji achieved a milestone by gazetting the Climate Change Act 2021.
The Act creates a legal basis to support our sustainable development objectives, long-term climate ambition, net-zero emissions target, and commitment to protecting Fiji's environment.
The Climate Change Act 2021 consists of 112 clauses and sections. It is divided into 17 parts reflecting both Fiji's current National Climate Change Policy and the Paris Agreement. More importantly, the Act declares a climate emergency (under part 2) by recognising the urgent need for rapid and ambitious global action.
Download Climate Change Act 2021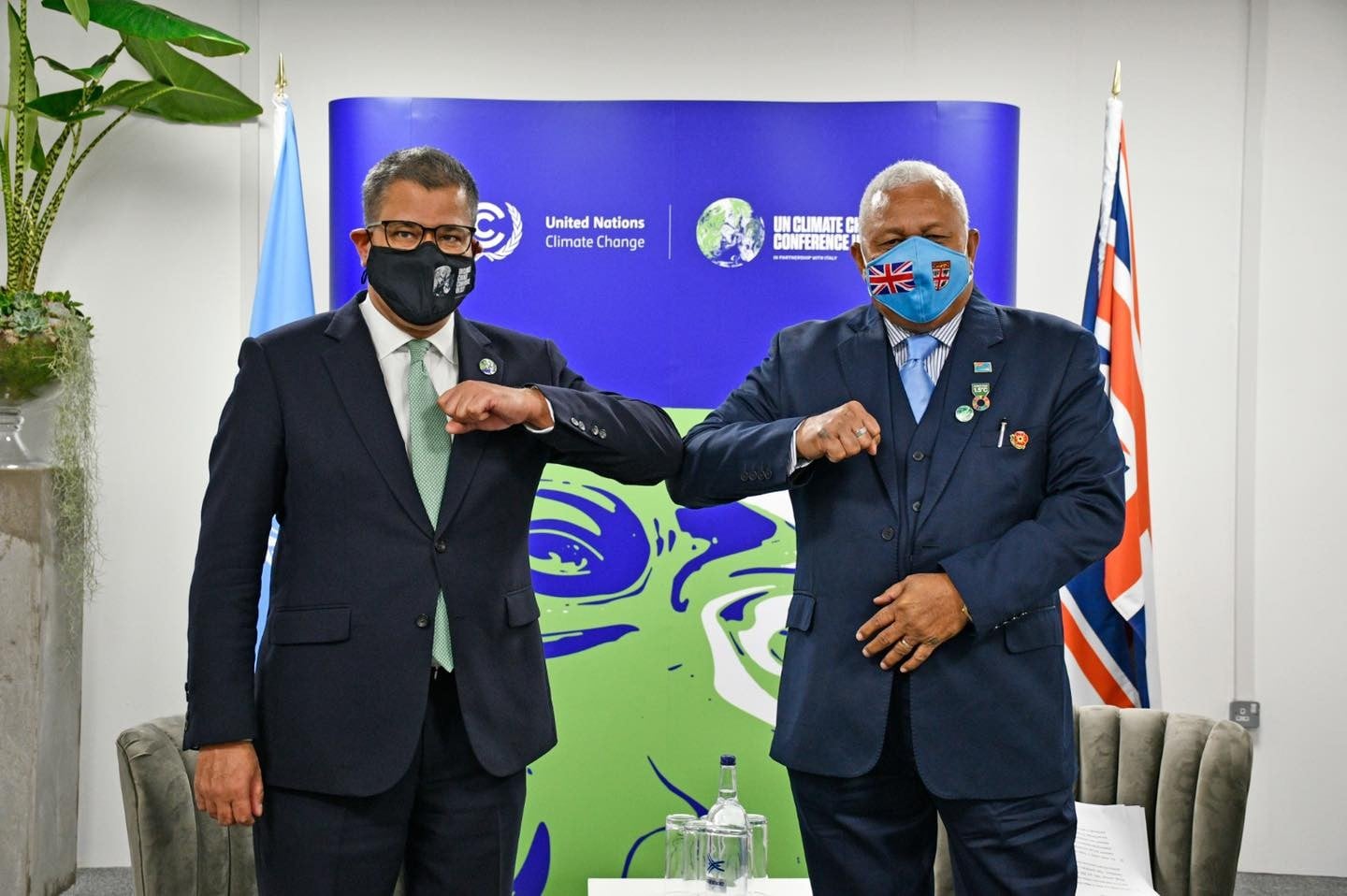 COP26 – 2021
United Nations Climate Change Conference
During November 2021, the Fijian Government attended the 26th Conference of Parties in Glasgow with the following outcome:
Wins
Countries reaffirmed agreement to limit global warming to 1.5 degrees Celsius
Agreement that emissions have to fall 45% by 2030
Negotiations reached deal on global carbon trading (Article 6)
Climate deal between China and the US
Breakthrough agreement of fossil fuels – phasing down coal
"Oceans" mentioned in agreement documents for the first time – a big win for Pacific SIDS
Losses
Not enough clear pledges for new finance
Experts warned that carbon trading deal has weaknesses
No additional funds to cope with climate change for vulnerable countries like SIDS
Current national pledges (NDCs) put the world on track for 2.4 degrees Celsius
Language on reducing coal watered down from "phase out" to "phase down"
Renewable energy currently accounts for roughly 53% of Fiji's electricity. 53%
27% of Fiji's population lives within one kilometre of the coastlines. 27%
Forests account for 60% of Fiji's total land area. 60%
Fiji has recorded 6 millimetre (0.2 inch) increase in its sea level per year, larger than the global average. 100%
You can scan the QR code below for signing up to the Fijian Climate Change Bulletin – or fill the fields to the right.