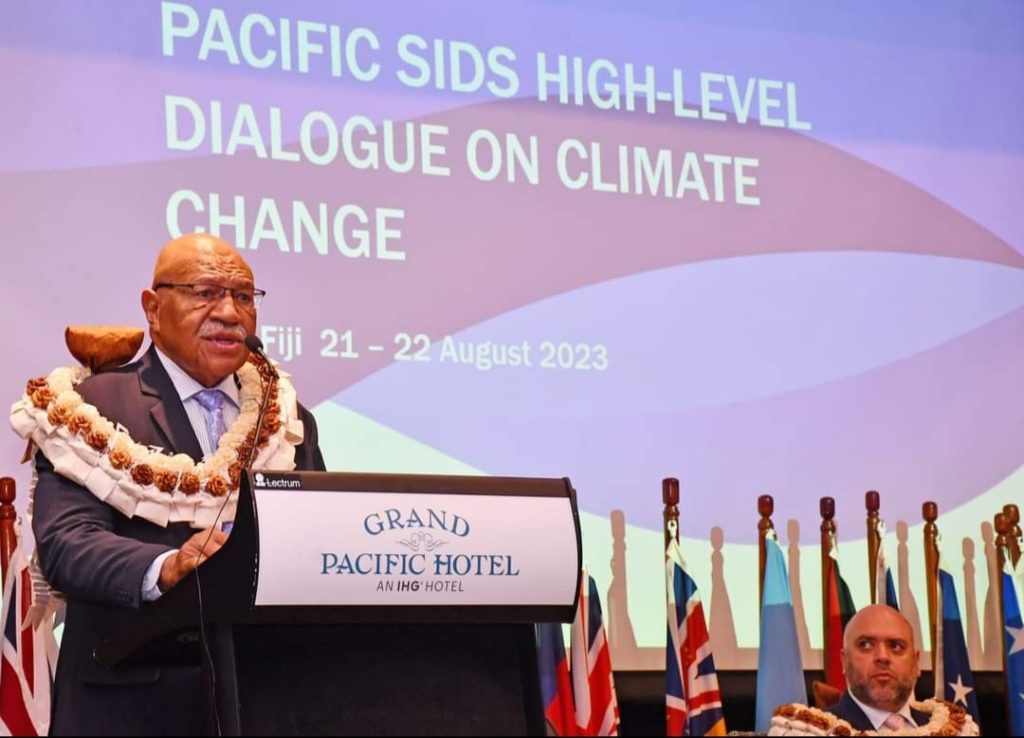 The Pacific Small Island Developing States (SIDS) high-level dialogue took place on August 21-22, 2023, at Fiji's Grand Pacific Hotel. This significant event brought together leaders from Pacific Island nations along with special representatives from the COP28 Presidency. The main purpose of the dialogue was to set the stage for the upcoming COP28 by sharing experiences and creating agreed-upon positions that can drive the essential changes required for global climate advocacy, specifically addressing the needs of the Pacific region.
During the dialogue, the Honorable Prime Minister of Fiji delivered a keynote address emphasizing the profound impacts of climate change and the necessary actions to foster climate adaptation and resilience. He also shed light on the upcoming COP28 in November, which presents a vital opportunity for a global stock-take on climate change crisis.
Notably, UAE Ambassador, representing the COP28 Presidency, reiterated unwavering commitment to Fiji, the broader Pacific island community, and vulnerable nations worldwide. This reiteration underscored the importance of international collaboration in tackling climate-related challenges.
Over the two days, the discussions encompassed various sessions, including:
Blue Pacific;
Building Strong and Resilient Pacific Communities;
Transitioning to a Clean Energy Future;
Enabling Access and Securing Support for Climate Action;
Monitoring Progress, Ensuring Accountability; and
Pursuing Ambitious Global Climate Action
In summary, the Pacific SIDS high-level dialogue played a pivotal role in shaping the path forward for the Pacific region's climate advocacy efforts, serving as a platform for shared experiences, commitments, and strategies to address the urgent challenges posed by climate change.